Printing Book Four, Road Notes
Hey, it's the ninth anniversary of Pictures of You, so that means it's time to print another volume of Pictures of You! Keeping with the admittedly predictable format of chronological order, we're getting ready to print BOOK FOUR, ROAD NOTES! We've launched our pre-order funding campaign over on IndieGoGo, where you can pick up your copy of the new book, or all four books, or some original art, or a band shirt straight off the tour!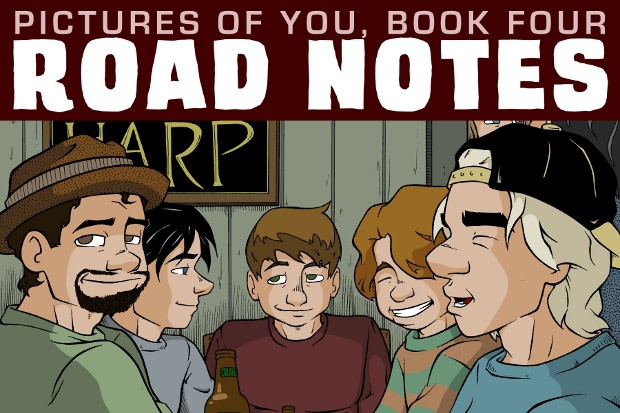 Don't miss out, grab a copy of Pictures of You Book Four, Road Notes for your shelf!
posted by Gibson Twist @ 04 Feb 2016 10:22 pm - 0 comments